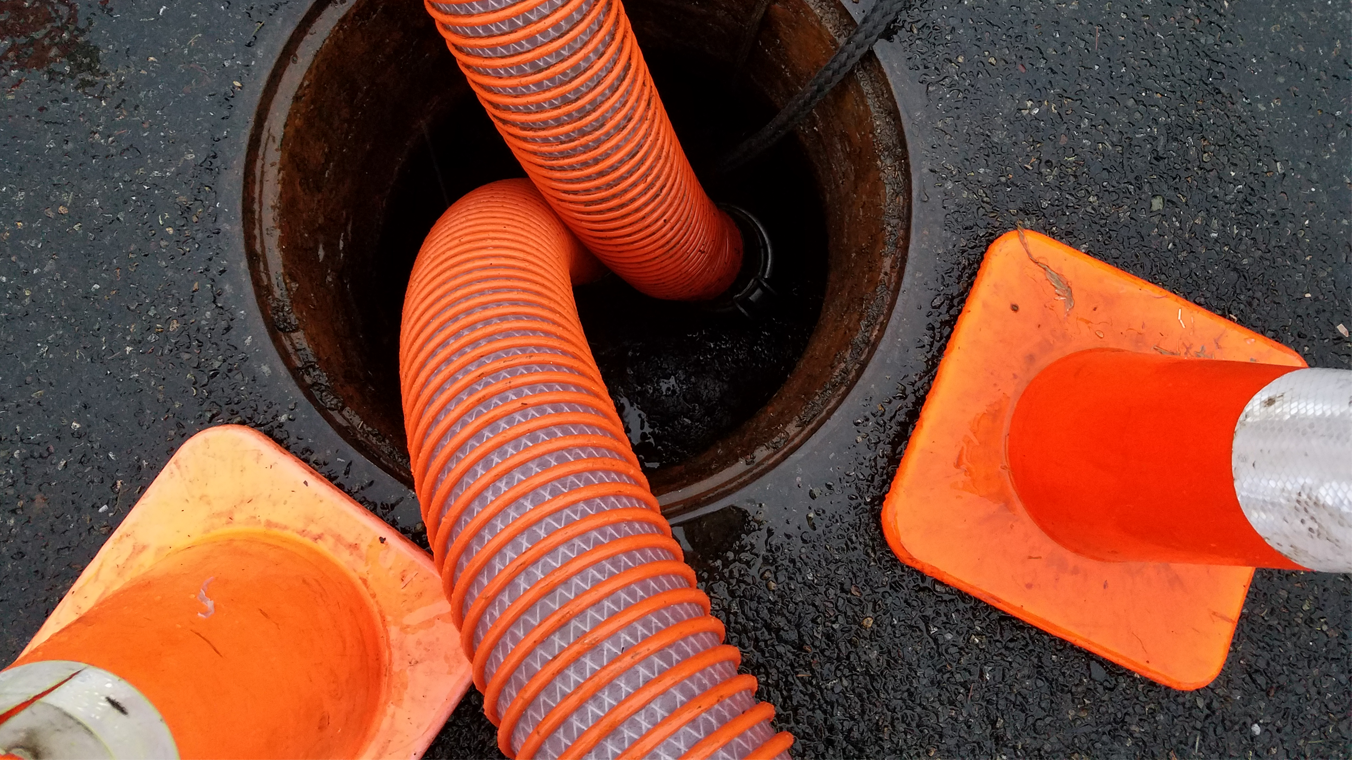 Overview
A business milestone that prompted a rebrand
RH2 is a mid-sized engineering firm specializing in utility and infrastructure work for municipal clients throughout the Pacific Northwest. They were about to celebrate 40 years in business, but their branding had not been caught up to represent their growth within the past 10 years. D2 helped RH2 celebrate 40 years with a full rebrand of their logo, signage, business cards and collateral materials.

Mission
Create a modern image for an established brand
The goal of this rebrand was to create a stronger, cleaner, more modern brandmark that also hinted at RH2's expanded capabilities. Building off the existing reputation and visual elements that had become synonymous with RH2, D2 created a cleaned up version of their existing brandmark that will help to position them for future growth. The new logo represents RH2's history and water capabilities in a visually descriptive, more simplified graphic treatment. The wordmark and 'wave' elements are bolder and brighter for greater impact and recognizability. The blue and green colors are representative of water and earth elements. "Engineering" was removed to better represent RH2's expanding service capabilities.
To further develop RH2's new visual identity, we updated their letterhead and business cards with bold areas of color, texture, and shapes to reinforce the bolder, cleaner style of RH2's new image. The primary colors of blue and green were updated to represent water and earth in a lighter, fresher palette. Brand attributes were then outlined in brand guidelines to ensure all visual elements will be utilized consistently. The brand guidelines also contain templates for social media and apparel.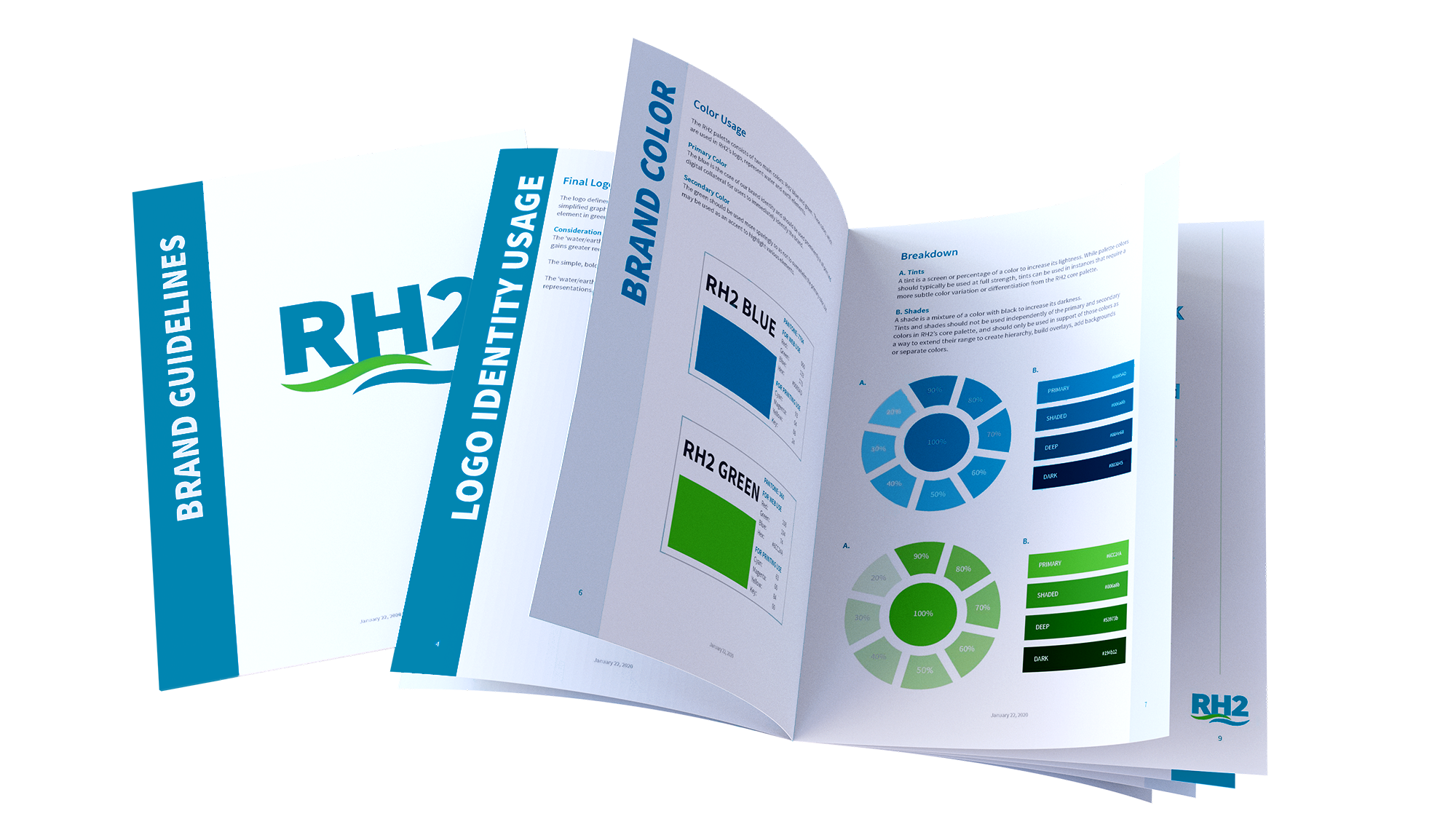 To complete RH2's brand refresh, we developed some additional brand elements including a new website with a more visual and streamlined design, making it engaging and intuitive. The focus for this site was RH2's service capabilities and completed project case studies, making relevant information readily accessible for their audience of contractors, city officials and engineers.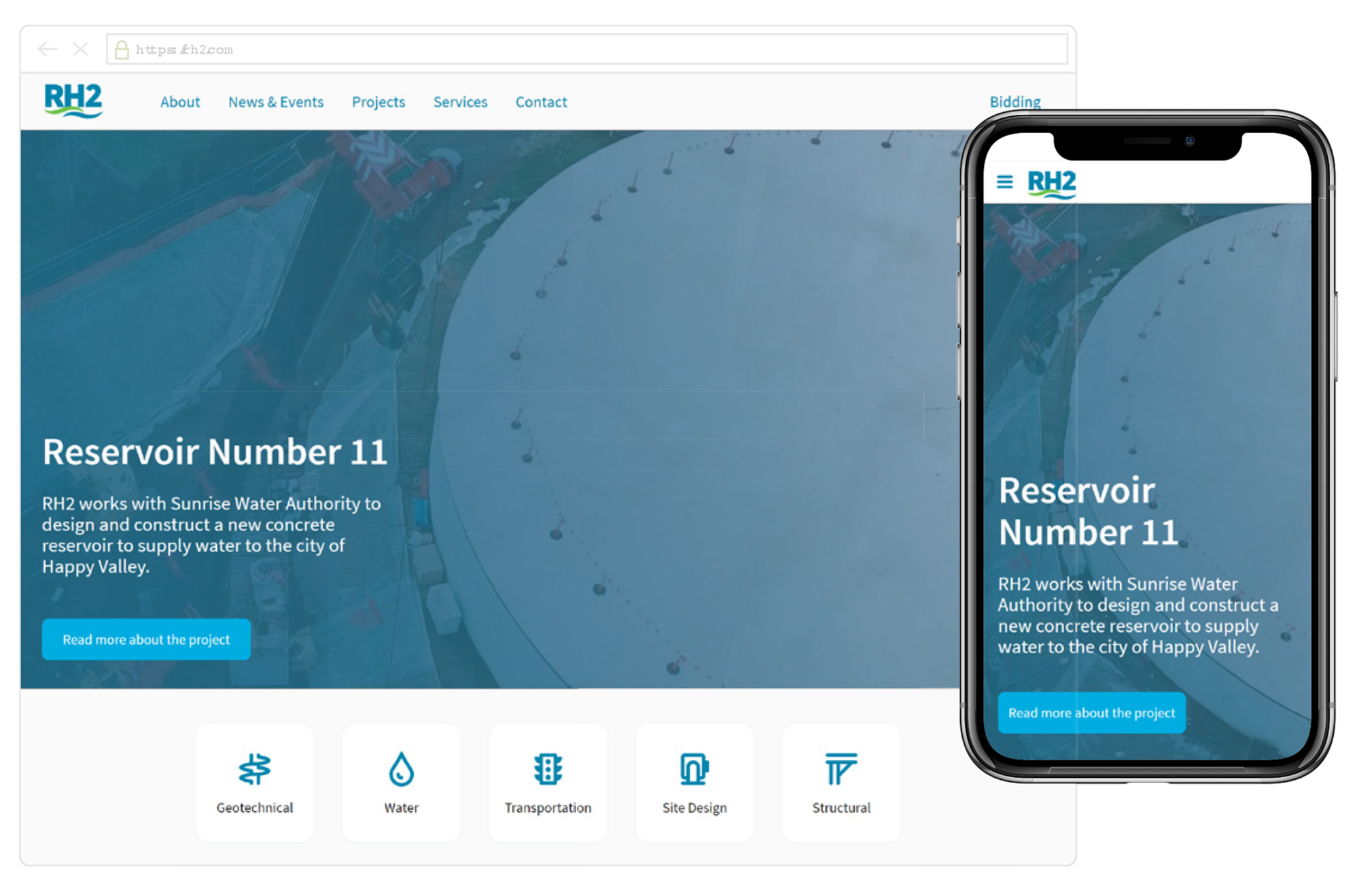 Results
With a fully modernized brand and complete set of brand guidelines, RH2 is able to look current and stay consistent with all of the brand materials they produce.