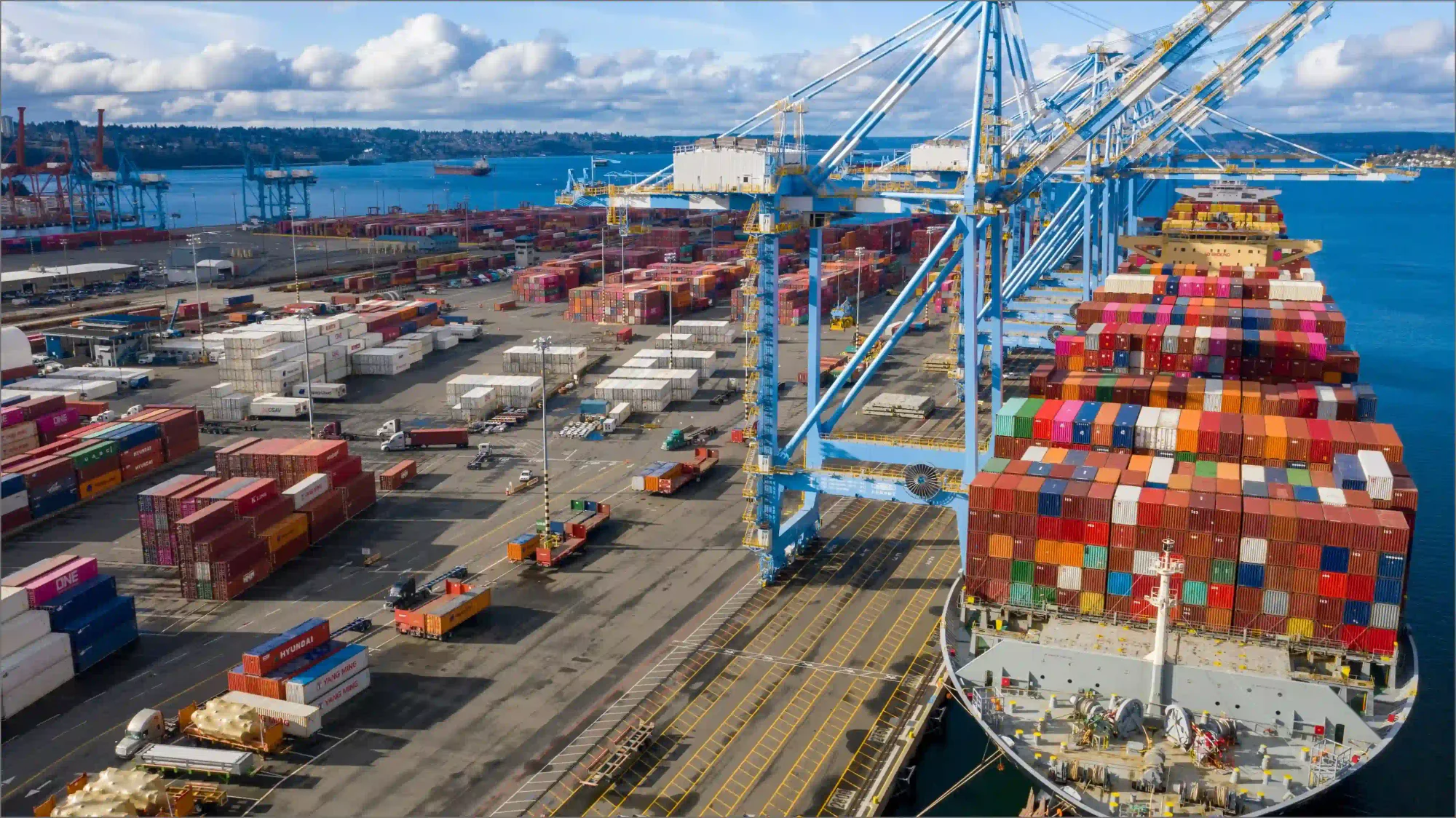 Overview
Generating new business to support increased capacity
The Northwest Seaport Alliance is located in the Seattle/Tacoma area and has two ports to serve the Pacific Northwest and beyond. NWSA wanted to increase traffic to their twin ports and build awareness of their recently added services and capabilities as well as promote the advantages of going through the ports of Seattle and Tacoma.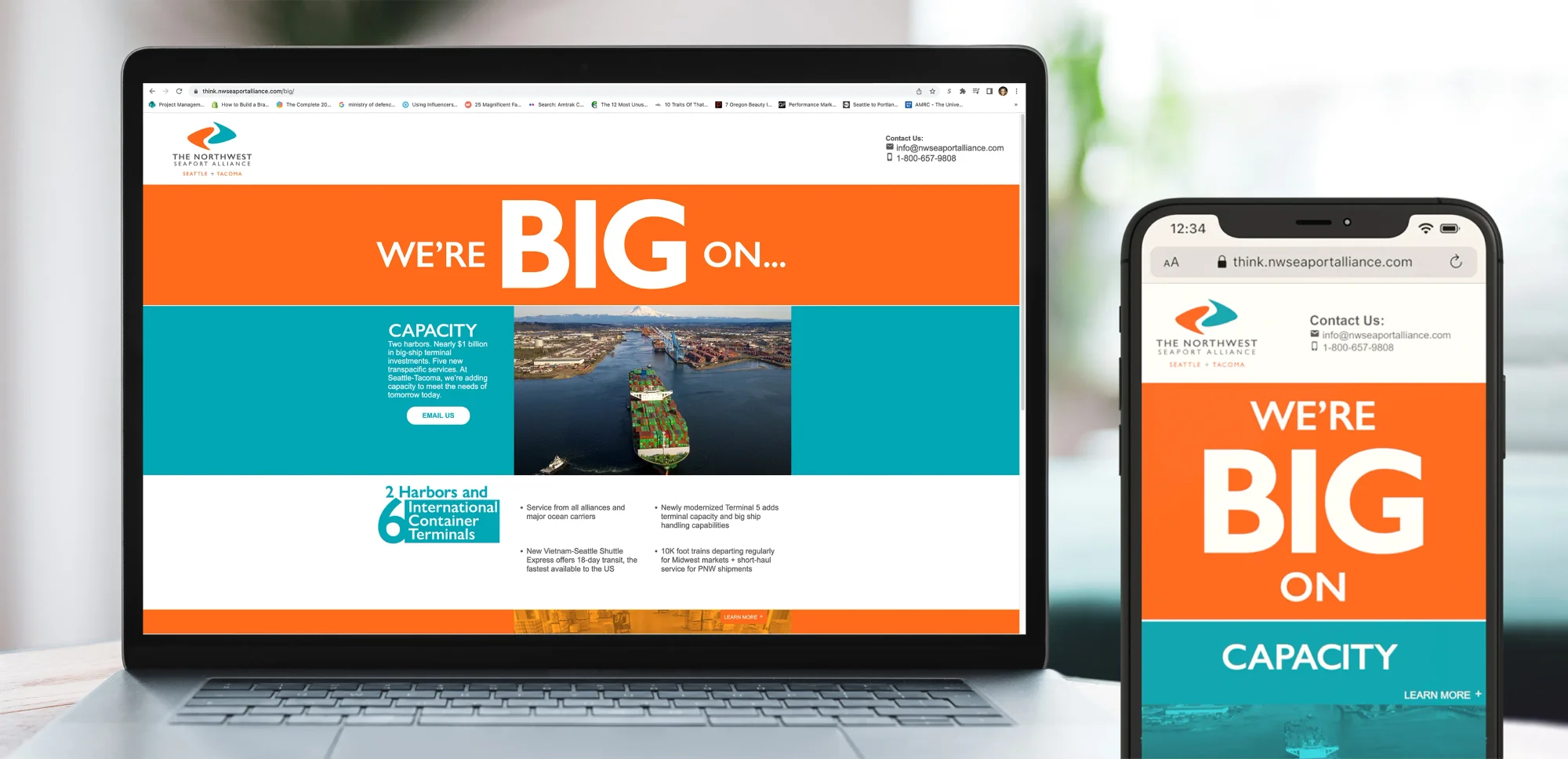 Mission
Build a campaign that showcases port capabilities
D2 created the BIG campaign to promote newly added terminals, transloading, and warehousing capacity, and their top-rated customer service. Media included an animated programmatic digital ad campaign, interactive landing page, email and print ads in industry publications using big, bold graphics and colors to emphasize campaign messaging.
Results
An interactive landing page was created to measure engagement from digital, print and email. The BIG campaign generated 154,923 impressions with an .81% engagement rate.