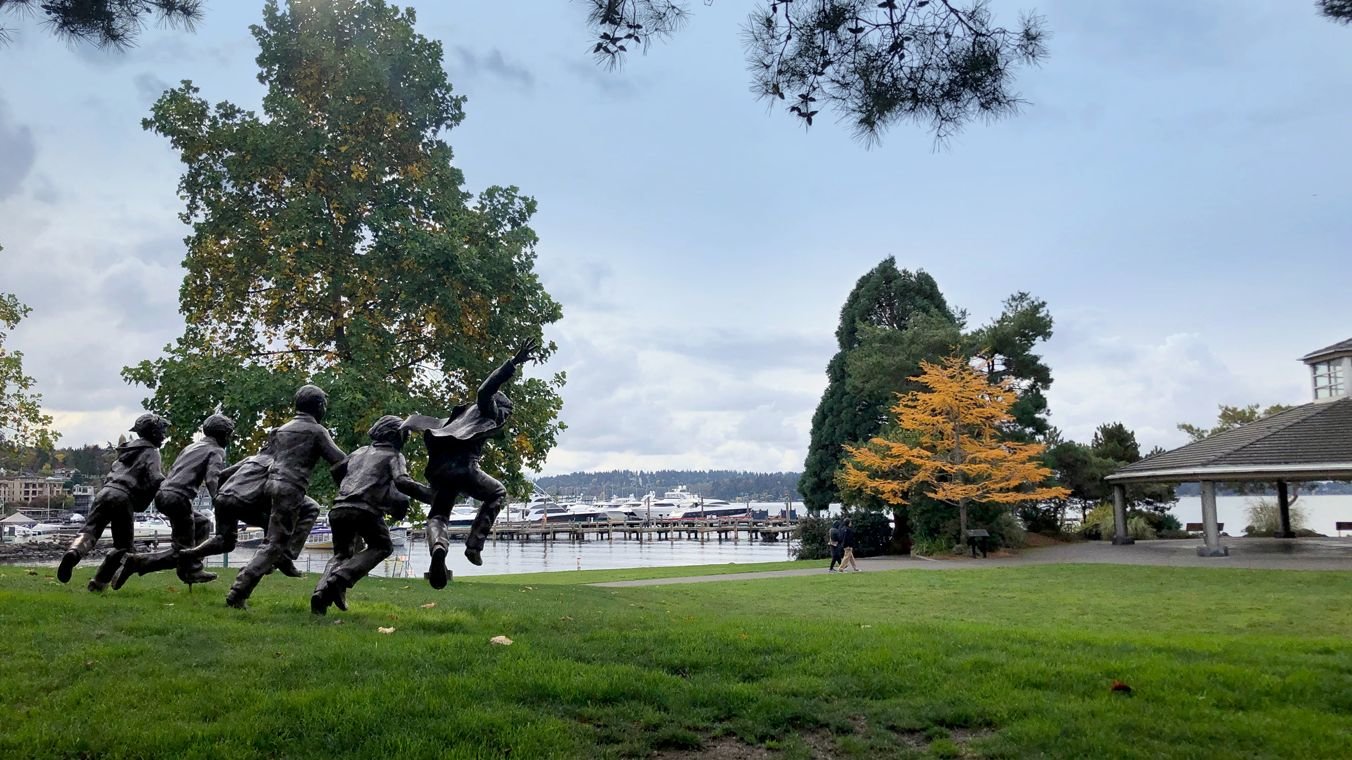 Overview
Spark new interest in Kirkland as a destination city
Kirkland is a boutique-style town with waterfront and a marina on the shore of Lake Washington. Many locals dock their boats here year round and visitors come and go. There are hotels, restaurants and shops close by and Kirkland hosts events year round.
D2 was hired to help the City of Kirkland promote hotels within the city limits, a heads-in-beds initiative. They were also running a co-promotion simultaneously for Kirkland Ca$h that they wanted to weave into the messaging. When you booked a hotel stay, you would receive Kirkland Ca$h that could be used at participating merchants within the city, including within the hotels, for events, shopping and restaurants.
Mission
Promote hotel bookings with reasons to Stay + Play
We proposed that Kirkland Cash should be a bonus prompt when the viewer clicked onto the landing page and that the main message should focus on promoting Kirkland as a destination city. The media mix for the campaign was social, responsive digital and programmatic advertising. Jumping off of a commonly used "Stay and Play" theme, we switched the headline messaging to suggest different ways to "Play" when you "Stay". Images and headlines suggested events and occasions that would prompt overnight stays.

Creatives were designed to pick up on the logo colors using color blocks in the ad with the Explore Kirkland logo in white for consistency. Stylistically, we used images that evoked an occasion or event, focusing in on the "reasons to believe" Kirkland is a good place to book a stay and enjoy all the great things it has to offer. Messaging and fonts were kept to a minimum to let the images tell a big part of the story and give the ads a clean, simple style, appropriate for the Kirkland brand. There was careful consideration to include all cultures within the images and represent Kirkland as a welcome place for everyone.
Clicks on the ads went to a landing page where the viewer could read about some of the events and restaurants in Kirkland and get to a booking link for the participating hotels. We could also capture engagement and campaign metrics here.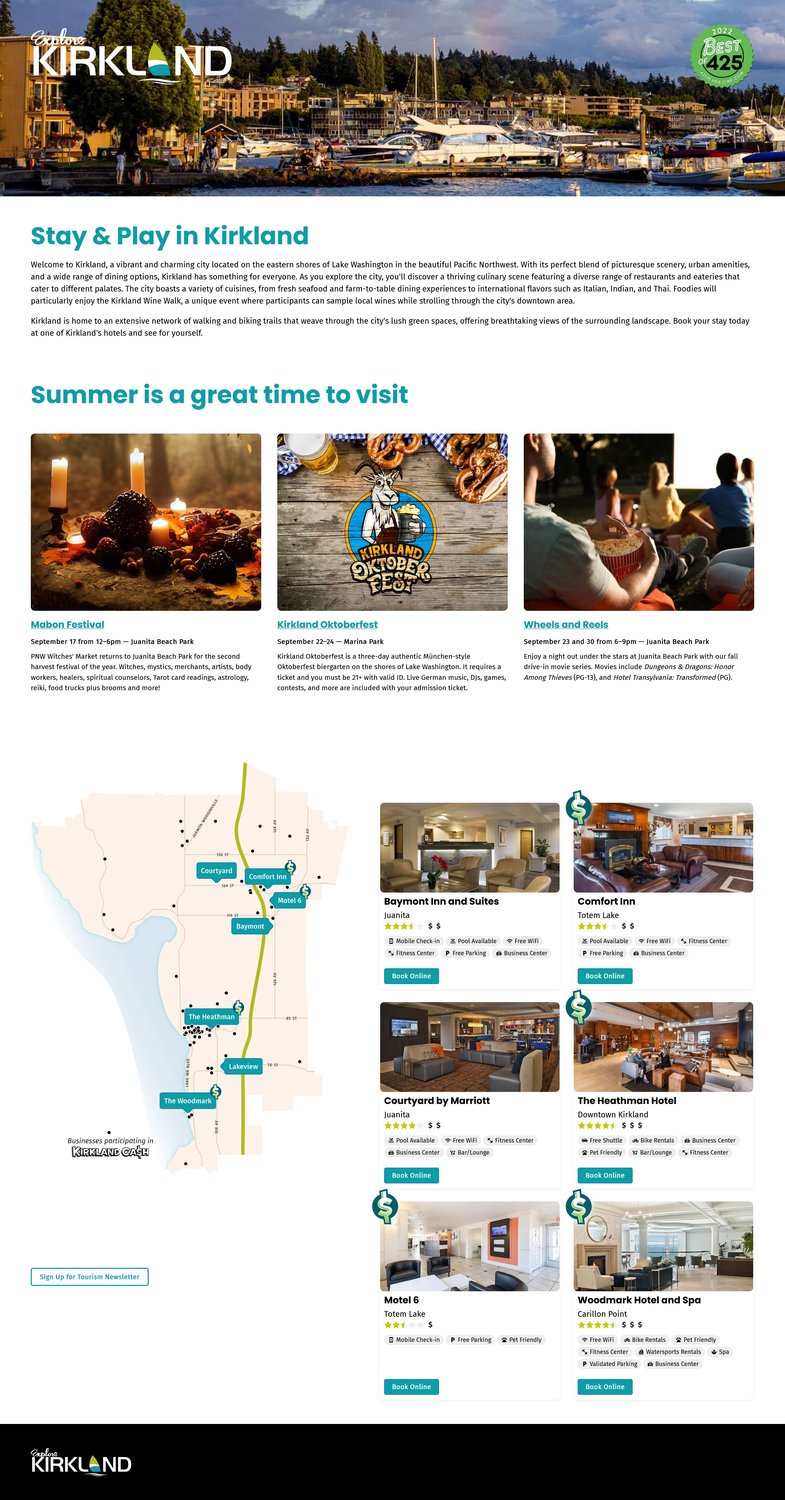 Results
With the success achieved from the heads in beds campaign, Kirkland hired D2 to promote some smaller local events with grant money they received ear marked to help the local business community. Learning from the engagement metrics from the "heads in beds" campaign, we created a social ad campaign with event images and captions meant to educate and entice the viewer about local events they may not be aware are happening within their own communities.