Overview
Creating an event experience for a pharmaceutical software conference
The Integra user conference is held every year in different locations throughout the United States. It is a chance for professionals to explore the products Integra offers for long term care pharmacy ordering, shipping and tracking. Throughout the 5-day conference, industry professionals can attend classes and seminars vital to their industry. The 2019 conference was being held in the Seattle area at the Hyatt Regency, Renton, with Mt Rainier and Lake Washington as the backdrop.
Mission
Build a theme that complements the event surroundings
D2 introduced theme graphics that blended naturally with the expansive lake views and natural architectural elements of the hotel. Event materials included column wraps, floor graphics, way-finding signage, event and information posters, a program guide, digital monitor displays for conference and event schedules, backpacks, and give-aways.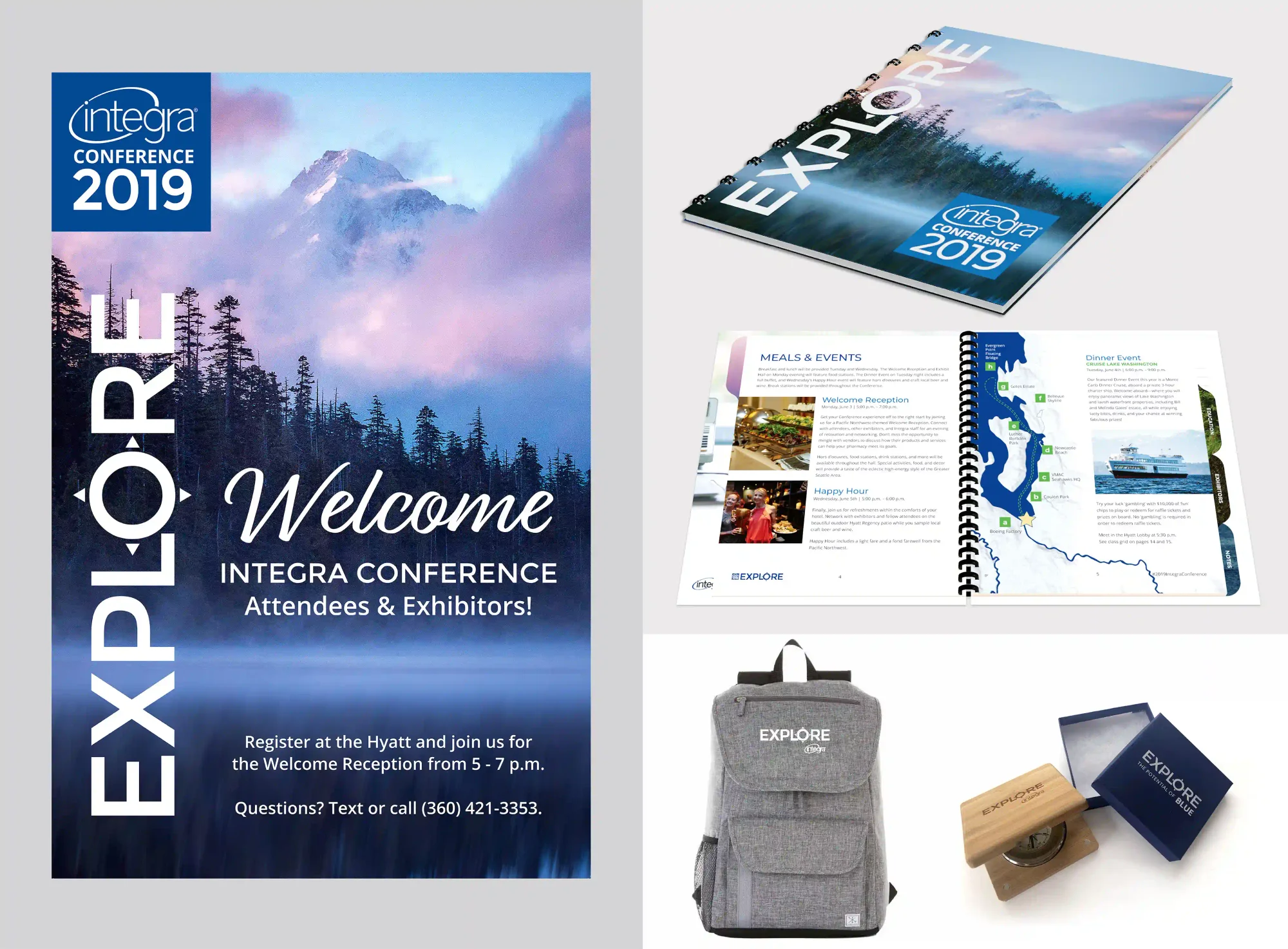 Results
The event was well-attended and expanded interest in Integra's companion long-term care pharmacy software solutions. The information exchange at this user conference was beneficial for attendees as well as helping Integra understand future needs for their industry.