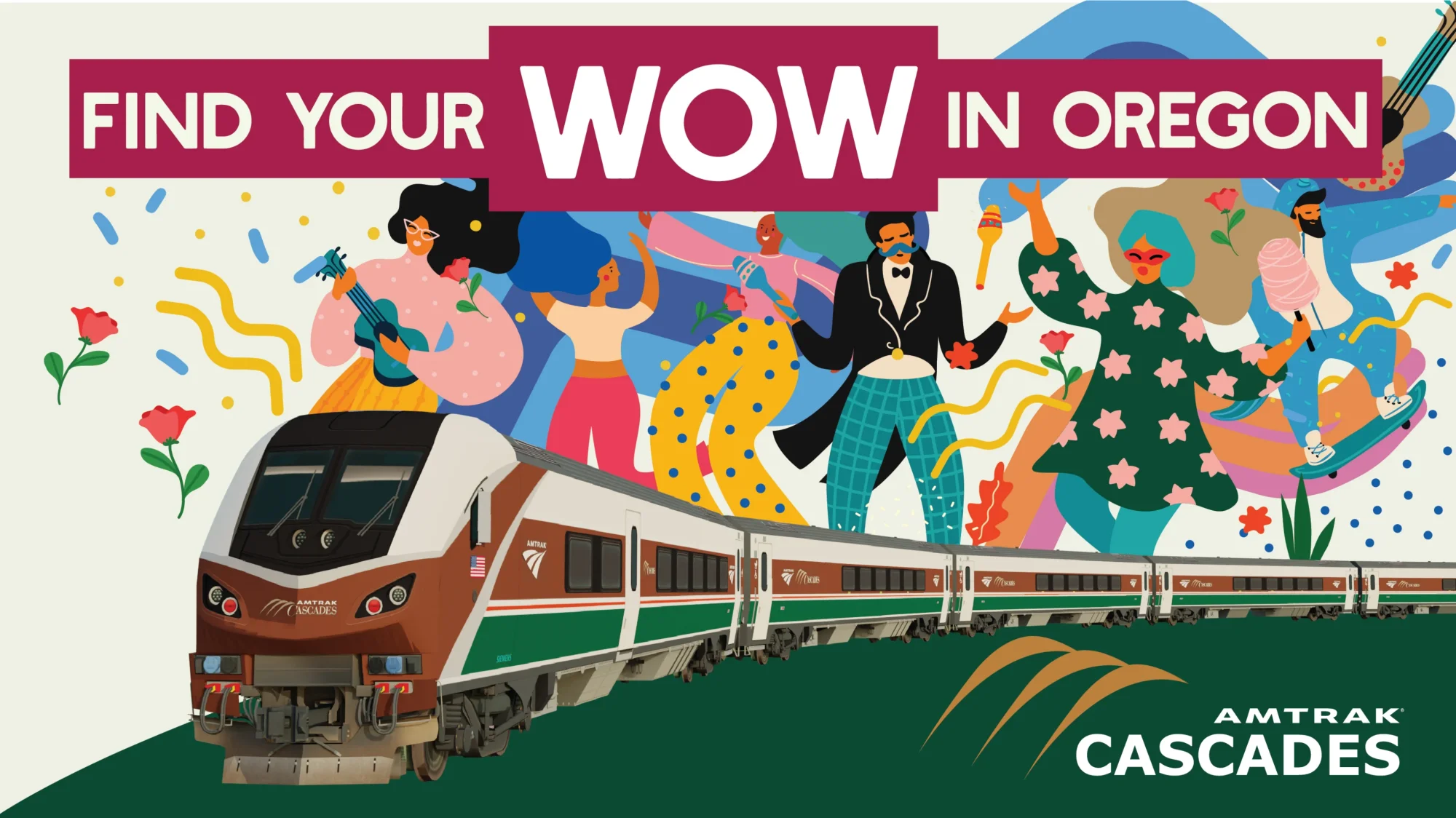 Overview
Promoting train travel for an event with 116 years of tradition
Amtrak Cascades partnered with one of the oldest festivals in Portland to promote traveling by train as a way to reduce traffic and parking at the event. The Rose Festival is held every year over 3 weekends in May and June and includes parades, a City Fair, fireworks, music and entertainment. As their official railway partner, Amtrak Cascades had some great media opportunities to promote the event and their rail service.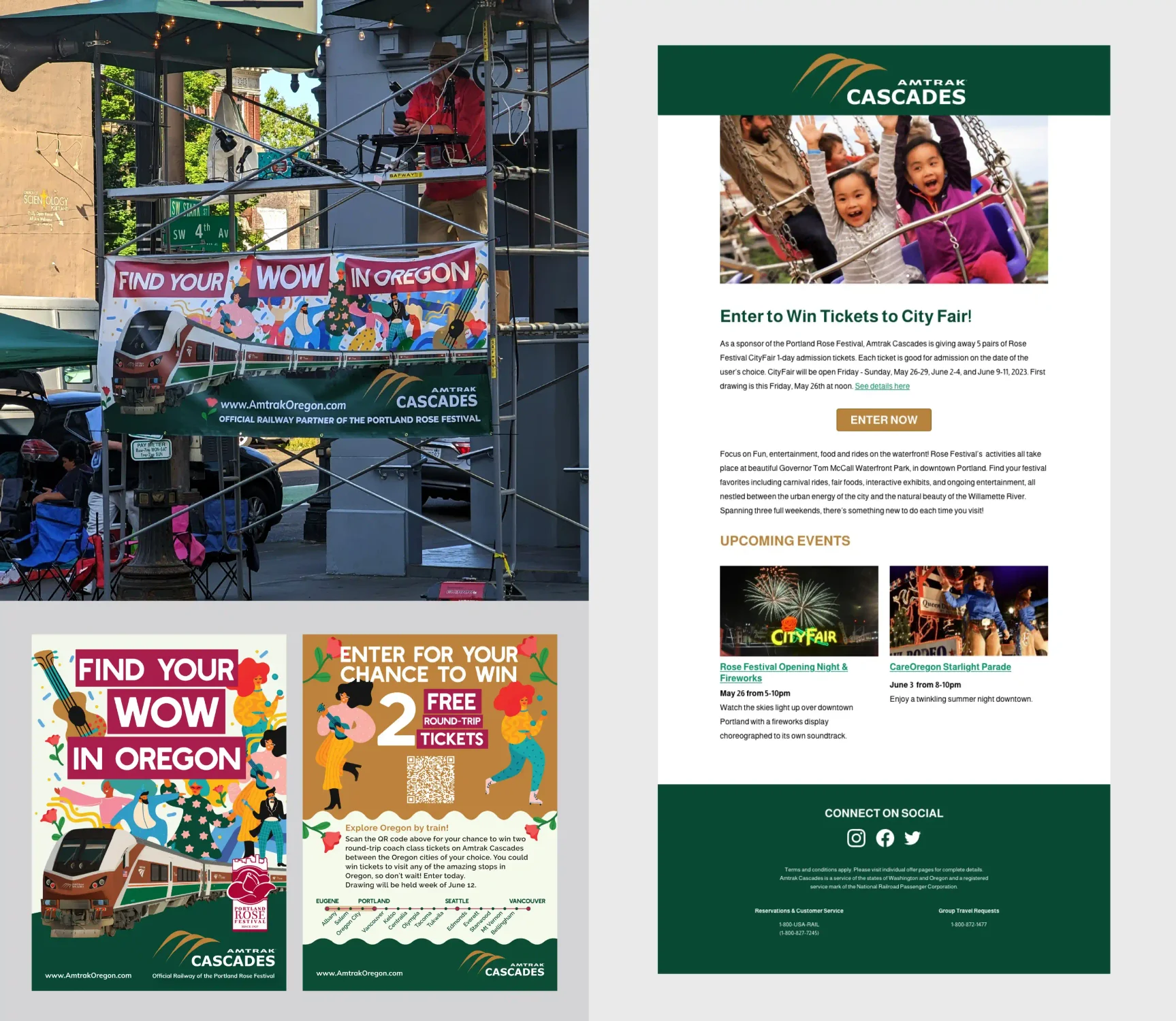 Mission
Build excitement and campaign tone with colorful graphics
For such a fun, festive experience, D2 created event graphics that evoked the overall tone of the festival. The campaign was designed to build excitement around the Rose Festival while promoting the journey as part of the destination. The sponsorship media mix included radio/announcements, a 30-second tv spot, media tower banners and an ad in the event program. For outreach, D2 provided paid search, social media, email outreach, and a ticket giveaway. Postcards for the ticket giveaway were distributed during the event.
Results
There was a total 2.08M impressions (organic + paid) for this campaign – 54.87K organic impressions and 2.02M paid impressions. The campaign garnered a considerable amount of impressions + engagements despite its short flight and audience size. Instagram accrued the most engagement across all platforms.