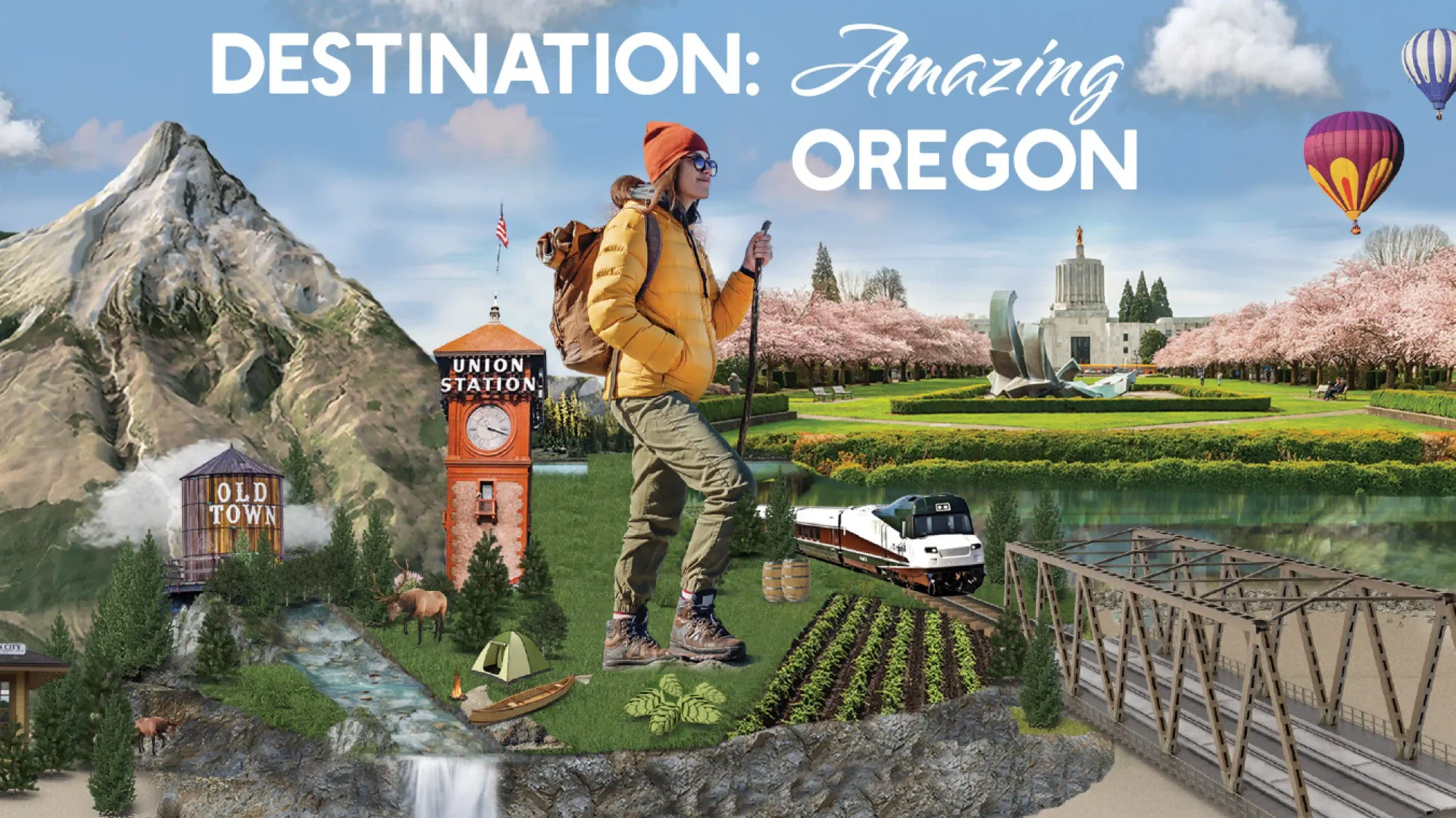 Overview
Storytelling and destination marketing as part of a comprehensive multi-phase marketing strategy
The initial campaign goals to build ridership on the Amtrak Cascades corridor through Oregon changed when Covid-19 dropped. The strategy was quickly restructured into a multi-phased approach with the first phase goal to restore and rebuild customer confidence in train travel. The "Ride Safe"; campaign detailed what Amtrak Cascades was doing to keep passengers safe.
Once everyone was "on board" we could then then pivot to introduce travel destinations during covid, then to full activation and destination marketing as a way to build awareness, interest and ridership.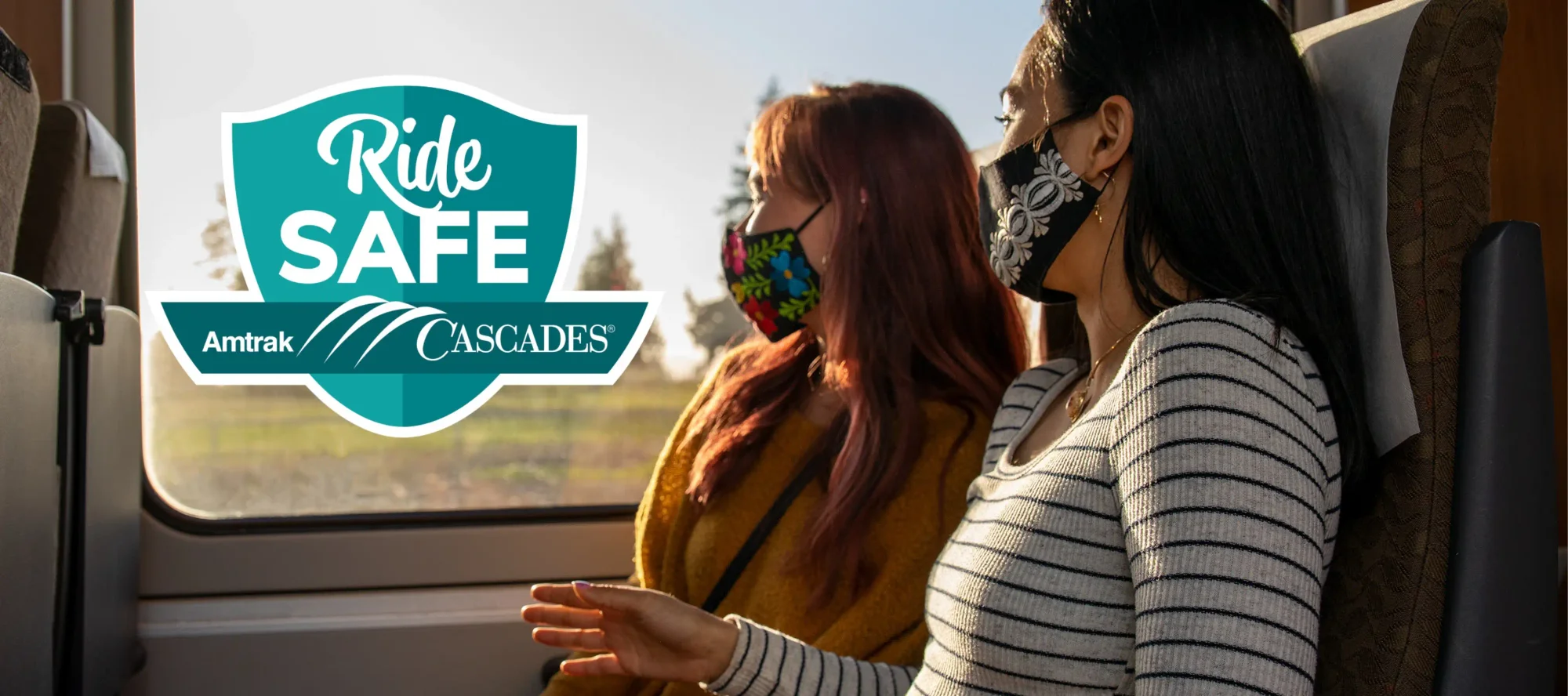 Mission
Telling the "Destination: Amazing" story
D2 developed a comprehensive strategy to reenergize the Amtrak Cascades brand. Their website was re-engineered with modern, user-centric navigation. We created sub-campaigns that promote all the benefits of train travel, including relaxation and comfort in addition to reducing traffic congestion and emissions within Oregon. The campaigns were designed to showcase all the amazing destinations train travel can access while promoting the journey as part of the destination. The media mix includes digital ads, paid search, social media, out of home advertising, email outreach, radio/streaming, video/tv and marketing automation.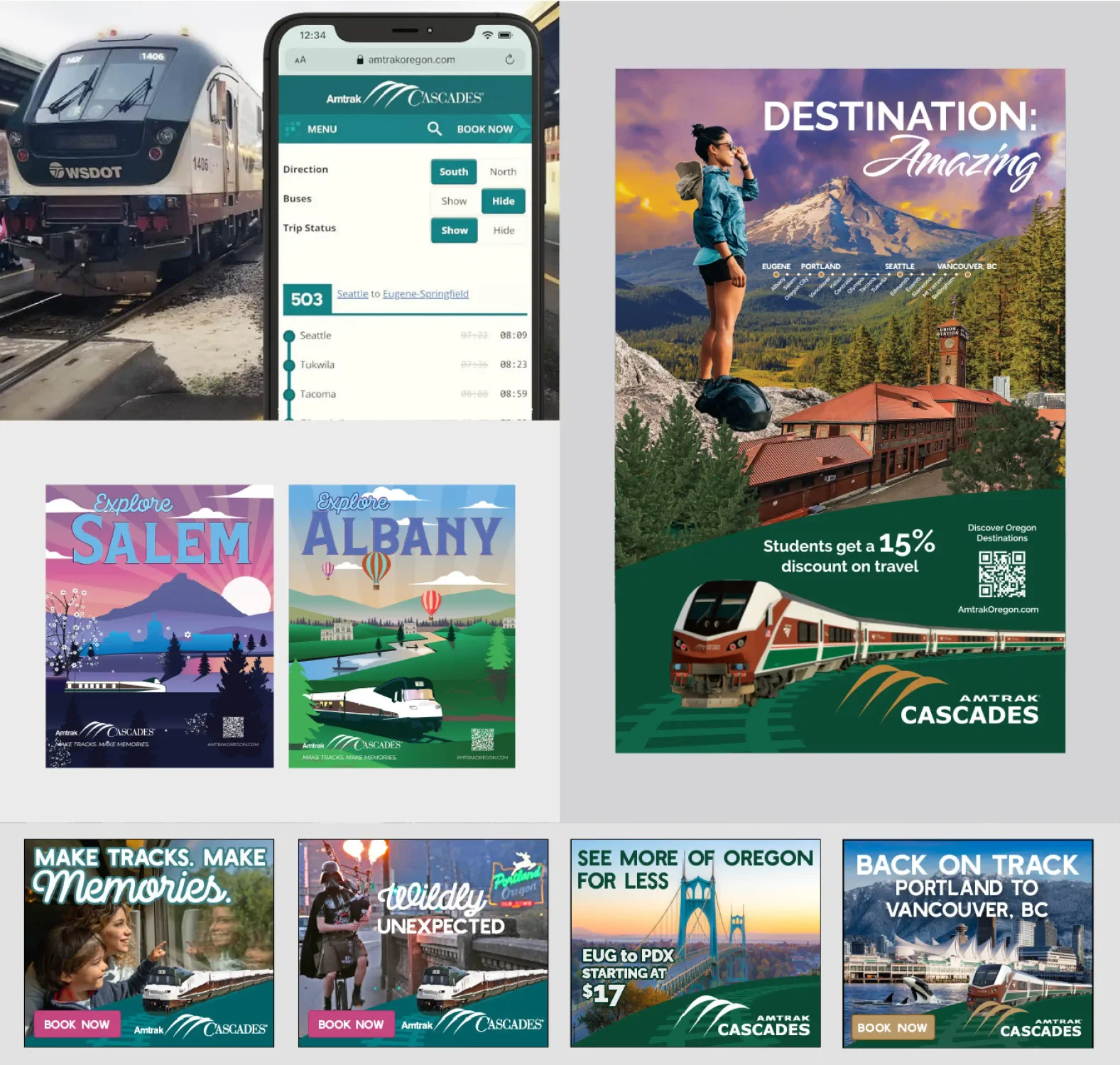 Results
Key metrics for success were brand awareness, engagement, increase in ridership, and revenue stabilization/growth. The new brand and marketing campaign "Tracks. Make Memories" successfully increased ridership surpassing pre-pandemic levels and continues to grow awareness and ridership throughout the corridor. Ridership increased 173% while return on ad spend is $7.02 for each dollar spent. Our campaigns achieved the highest ridership seen in a decade.