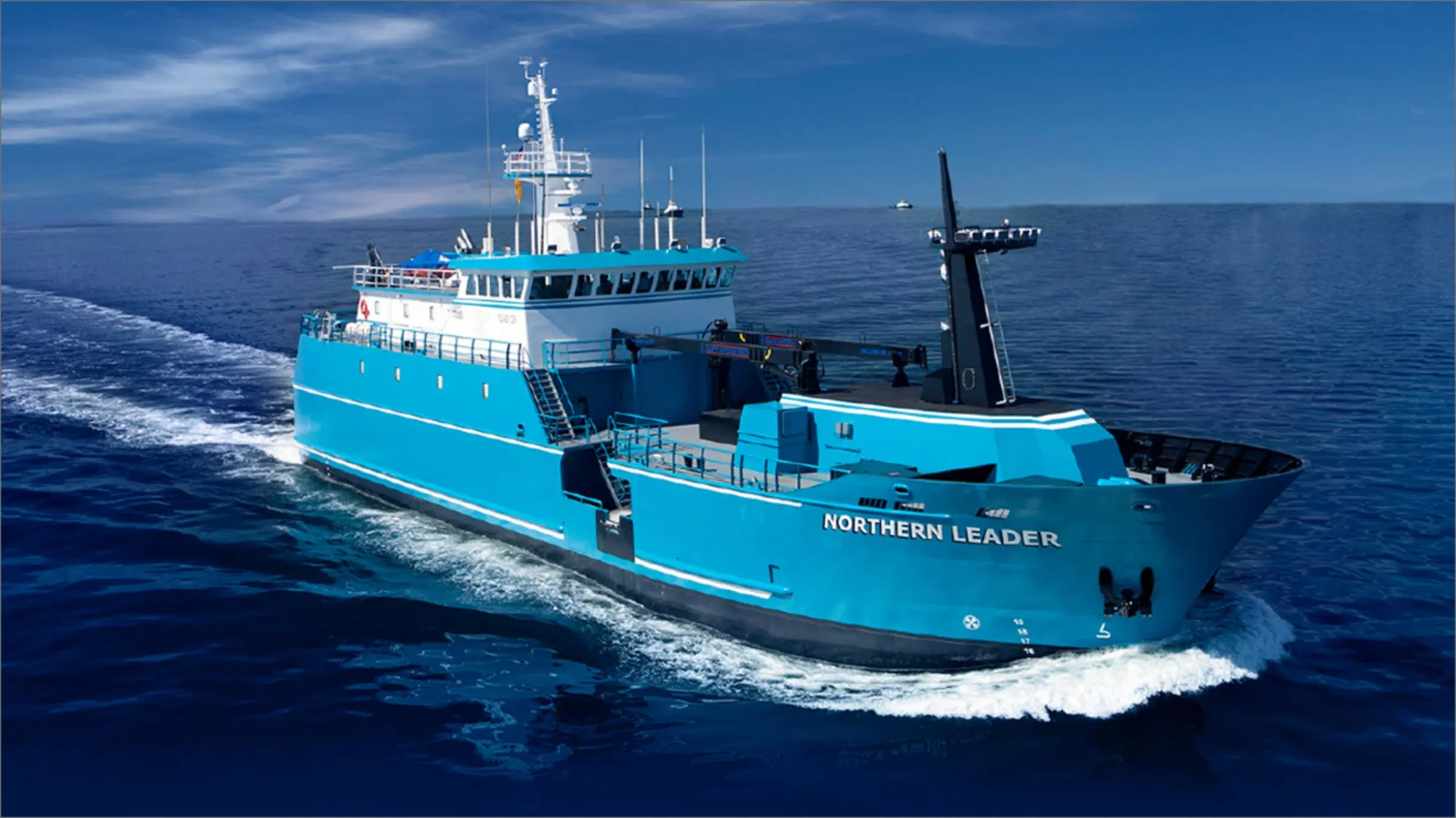 Overview
Introducing an established foodservice brand into the retail market
Alaskan Leader Seafoods is an Alaskan fishery group specializing in wild, hook-and-line-caught cod and other Alaskan seafood. Their harvesting and on-board clean processing methods set them apart as an industry leader. To complement their robust wholesale and food service business, they were beginning their expansion into the retail frozen category.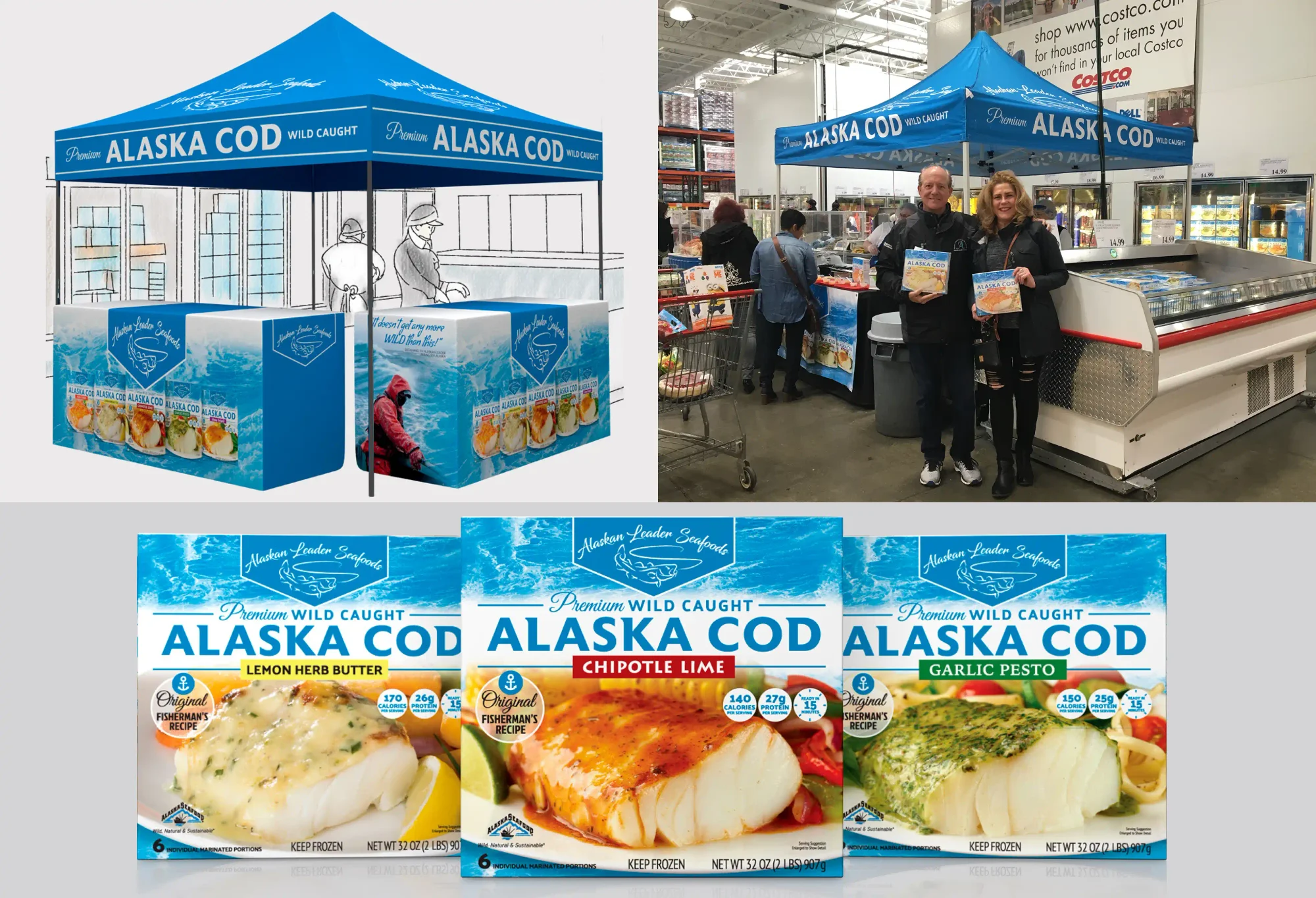 Mission
Make a splash at club stores
Based on Alaskan Leader's brand mission, to provide wild caught seafood, responsibly resourced, D2 crafted a retail experience that authentically reflects the "cold, icy waters of Alaska" essence of the brand and showcases the superiority of their products. Through thoughtful visual elements, tasteful photography, intuitive layout, and effective messaging, we successfully launched a national brand that resonates with discerning consumers who seek both quality and convenience.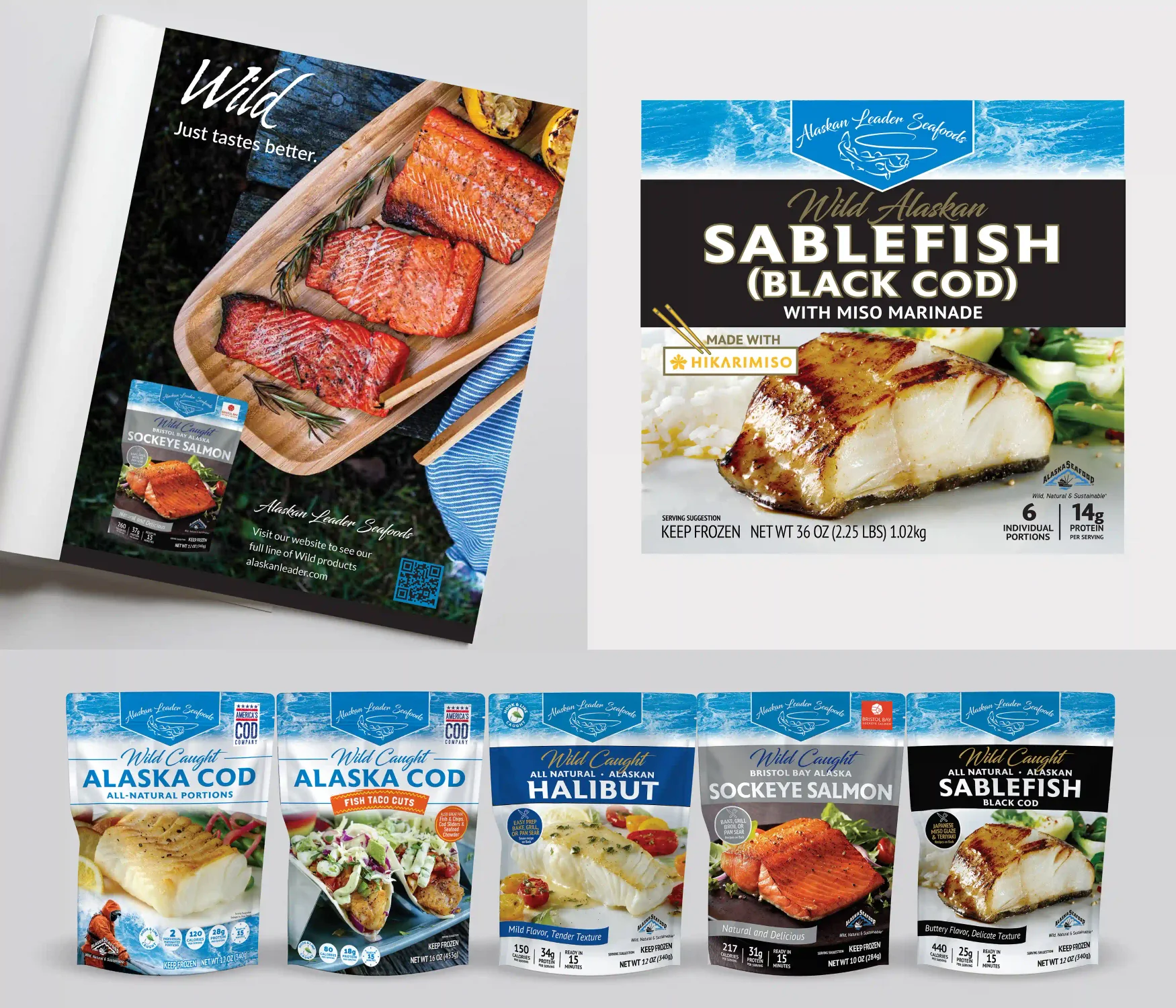 Results
With their success in warehouse retail, the Alaskan Leader brand has expanded their product offerings and become a recognized national seafood brand, sold in both retail grocery and club stores. They made a big splash at SENA (Seafood Expo North America) in Boston, 2023 and secured the main digital media group for brand displays.